Interview with Rômulo San, Game Designer and programmer of Wells by Peter Ward

---
Description
Wells is an action side-scrolling game with 3D graphics, its style is a direct reference to a classic subgenre of games that was popular in the 90's, the Run and Gun. Prepare yourself for facing hordes of enemies, explosions, gigantic bosses and a dangerous and fascinating journey into a steampunk universe.
History
George M. Wells, a notorious smuggler from Percepolis, the city of the new century, will use all his skills to get even with the clients that tried to murder.
Features
Ruthless Enemies – There are a great variety of enemies, and each one requires a different strategy to be defeated. In addition to this, in the end of each level, a boss fight is waiting for you.
Velocity – Besides the running, jumping and shooting actions, this would not be a Run And Gun game without a vehicle stage. You may control Wells in his Steampowered motorcycle and blow away everything out of the way.
Unique Weapons – The Character find during the game a variety of weapons, each one with a unique functionality that will help Wells face different enemies and challenges. The ammo is unlimited, but after a certain amount of shots, you will have to wait for the cooldown to shoot again.
---
What is your first gaming experience?
My first experience was with the game that came with my Super Nintendo, the classic Super Mario World.


---
What got you into programming games?
My desire for get into game creation started when I was in highschool, then I have decided to get a graduation on Game Development.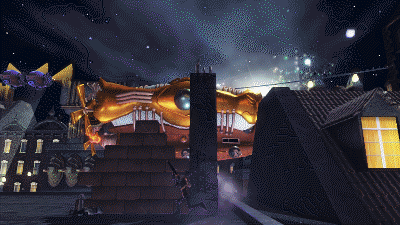 ---
What development tools or coding did you use?
We used with Unity 3D as engine, Monodeveloper for coding and Git for version control.
---
What hurdles did you have making your current game?
During the development, we got to point where we would take a long time to set every single stage of the game properly , so we have to change focus and develop tools to speed up this process.
---
After the completion of the game what game will you make?
As soon as the Wells is fully released  I will start working on the new game of the studio.


---
What other games have you made you made?
I worked on the game Jequi's Dream, an endless runner with visuals inspired by artistic handicrafts from a poor region in Brazil. The game has as goal to help the  people there through donations inside the game. You may know more about it here:
http://towerupstudios.com/jequi/
---
My favourite computer was my Amiga and console the Megadrive do you have a favourite?
My favorite consoles are SNES and PS2, because of the large variety of games available
---
What is your favourite retro game?
My favorite retro games are both The Legend  of Zelda – A Link to the Past and Super Metroid, I just cannot decide between these two.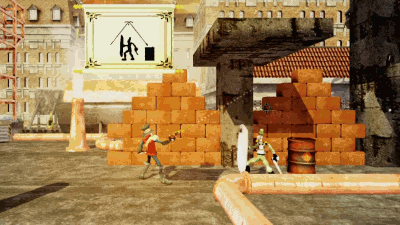 ---
Do you still game on the current consoles if so whats your favourite game?
I have consoles from the generation before the current and the last games I played on console are Bioshock Infinite and Dark Souls.
---
Whats the worst game you have ever played?
The worst one for me  is, by far, Silver Surfer for the NES. Among the new ones, I would say Sonic the Hedgehog (2006).
---
Finally what game or feature would you like to see on Retrogamesmaster in the future?
I think Shovel Knight would be really nice. It is a game that bring back the essence of many old games that i have played, also, the Sound track is marvelous.