Interview with Tem Well Gomes by Peter Ward

Ensure life itself, is the goal of Lady Eve. In a chaotic world, where they hide mysteries and life emanates a putrid smell of death, he will have to rescue the fragment of light that has been separated from its core… and stolen. On his journey, in a cursed by their ancestors environment, you have to rely on the help of supernatural forces to survive.

Main features:
Open world scenario without loading.
Upon returning to the game, which will be finally it was.
Fantastic and epic battles with different NPCs.
Exploration of secret places and treasure hunt.
Withdraw items heads that change their strength.
Find NPCs, some may make their battle companions.
Game nonlinear, choose to follow wherever.
You can jump over walls and climb.
Additionally, you may change your class to magic and physical anytime.
Evil Light ambitiously combines the gameplay of games like God of War, DarkSouls and bloodborne. Being able to select the enemy and attack several at the same time fights against NPCs full of action and a huge world to explore.

Developer
Well Gomes, founder and game Evil Light project design, with 22 years and 6 years of independent studies , seeks to improve the development of electronic games. Started the project in 2014. fond of RPG games, the Evil Light is not a classic RPG, it will bring elements that tell the life of a single character, which will evolve throughout the game.
https://youtu.be/is7SgSFyEI4
---
What is your first gaming experience?
 – My first game was Super Mario. I'm a really fan of this serie so I'm also playing once a while.

---

What got you into programming games?
 – At first, it was really complicated. Even I tried, I couldn't follow the command lines, so I started to study. I'm passionate about RPG games, so I became to work with it. Actually, I'm developing Evil Light by myself, because some people told me that I wasn't capable of, and a passion has surged on this area, which made me continue.
---

What development tools or coding did you use?
– Unity 5 with Blender. I'm usually develop with C#.

---

What hurdles did you have making your current game?

 – On performances. As I don't got any investments or partners, I wasn't able to buy required equipments to enhance all the quality and confort I can get . Is really complicated to get all this improvement without certain equipments.
---

After the completion of the game what game will you make?

 – I will upload the game on Steam GreenLight. Which I've got a donation campaing, Isn't high values, but enough to improve the game. Counting on future sales, I could invest on continue Evil Light or another games.

---

What other games have you made you made?

---

My favourite computer was my Amiga and console the Megadrive do you have a favourite?

I liked of Megadrive and believe that was my first console. It was of my cousin, by that time, I wasn't in enough financial conditions to buy one. My mother used to say "will spoil the TV". But, I'm fascinated about computers and when I got the opportunity I bought my first one. (And came burn out, unfortunately with bad luck, and I had to send to repair six times).

---

What is your favourite retro game?

Always will be Super Mario, and the second one is Sonic (I used to collect ring during several hours).
---

Do you still game on the current consoles if so whats your favourite game?

Unfortunately, I didn't have the opportunity yet to buy a new gen console because of the lack of financial resources. Here in Brazil the taxes are very high, so we have to priorize feeding or fun. However, i'm planning to buy one when the opportunity come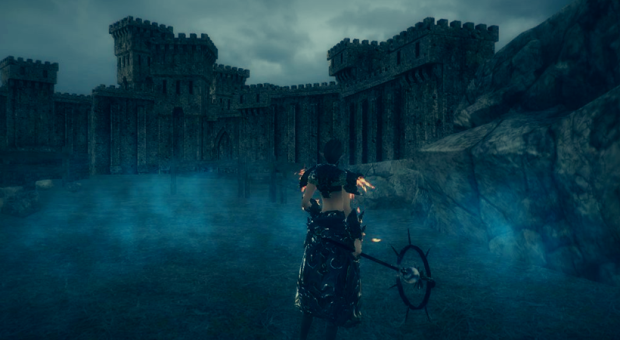 ---

Whats the worst game you have ever played?

– The worst is 4story, and by chance, was the reason that I become game developer. I played for a couple of years this MMORPG, and when I got the top level, there was any goals by the time. So I decided to study and create my own game.
---

Finally what game or feature would you like to see on Retrogamesmaster in the future?
– Definetely I'm willing to see Evil Light, and I felt honored by y the opportunity given to me to talk about the game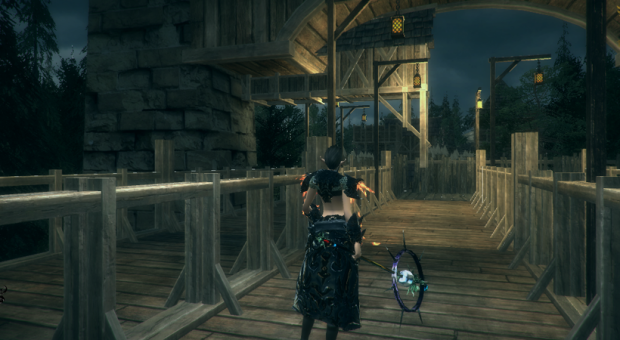 ---